"LOOK FIT, BE FIT!"
At The Movement Factory, we are proud to offer personalised coaching programs that are rigorously tested, implemented and continually assessed.
Our fitness coaches work hard 7-days-a-week to ensure that all our clients' health and fitness needs are met and never compromised. Our expertise aside, our coaches really do care. We don't just have the knowledge to help you - we truly want to help you, and will do everything in our power to do so.
Choose from our 3-months, 6-months or 1-year Body REBOOT Program and experience a brand new YOU!
Program components include:
Weight & Strength Training
Cardio Conditioning
Core & Functional Training
Flexibility & Mobility
Diet & Supplementation
Based on a twice-a-week training frequency over a basic program duration over 12 weeks, clients can expect the following:
Noticeable increase in lean muscle mass
Significant increase in strength and endurance
Decrease in bodyfat
A more toned physique
A happier and healthier attitude to food, with more knowledge about what you should eat in order to meet your goals
Envious looks from family and friends
Better sleep
More energy and vigor
Why wait? Come join our Body REBOOT program now and you will be well on your way to a brand new YOU!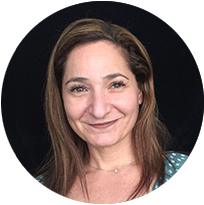 "I've been working with Clarence doing PT twice a week for only a few months now. I'm already feeling stronger and fitter. His humble and full commitment to helping me get into shape keeps me coming back. What I love most about his training sessions is the variety in each session, they are never boring! He makes me push through even with all my complaining."
Annette Lang, 49, Australian, Founder of Expat Kitchen Cooking School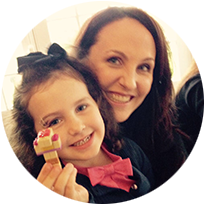 "I first 'met' Clarence through a competition to win a three-month body transformation Program with him. Telling someone you don't know what your fears and hates are about your appearance, fitness and health was not difficult because his first email was warm and open. I didn't win. But I did! He contacted me soon after and offered to run a boot-camp for the runners-up; at little cost to himself. He is genuine, honest and obviously a master of his trade.
He pushed each of us, as individuals, to go beyond what we thought we were capable of... and a tap on the shoulder meant he knew I had more in me. He instilled a will to try my best, to not let him down and to not let myself down; and was brilliant at ignoring my verbal protests; because that's all part of the process. He has a great sense of humour, a drive to succeed (which is thankfully contagious) and he'll support you always. If you're serious about change; he is more serious. Do it. Change your life and make a Friend. I still hear his voice in my head; that's a good thing."
Aisling Murray, 43, Irish, Executive Recruiter
Want your own fitness coach?