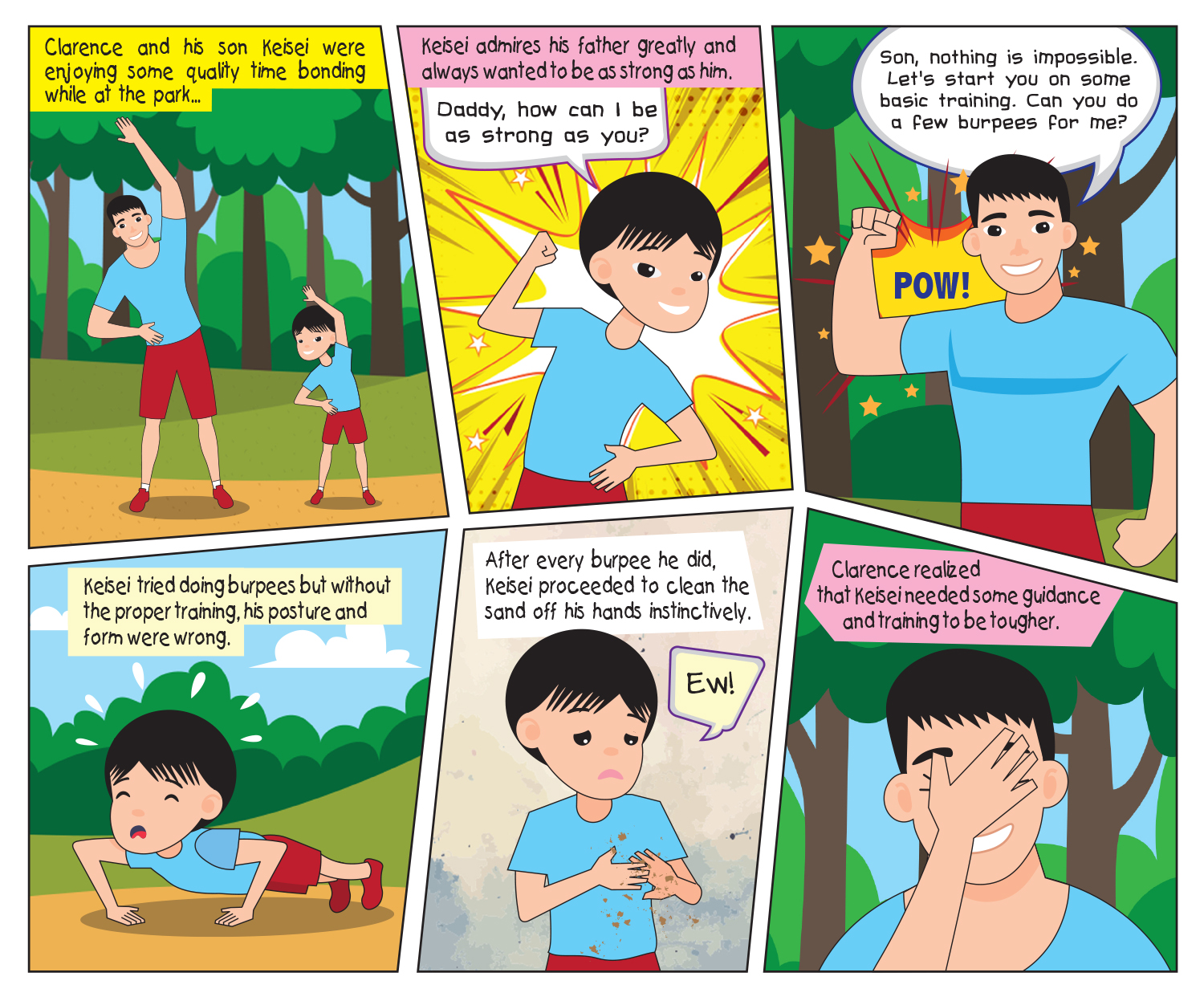 After this incident with his boy, Clarence, founder of The Movement Factory, was determined to design a holistic fitness programme not just to help Keisei but to benefit all children and to banish this 'strawberry generation' for good.
Set your child apart from the start with our exclusive Mini Spartan Programmes, designed for ages 4 & above.
Programme Benefits:
With our carefully structured curriculum that focuses on a non-competitive, supportive and success-oriented approach, our mini Spartan warriors will:
Develop & master leadership skills

Improve self-confidence & self-esteem

Strengthen endurance

Build mental strength & equipped themselves with positive social skills as they progress in our programme.

Improve the child's spatial awareness

Refine correct form and posture

Be stronger

Nurture good team-spirit
Our Mini Spartan Programmes are holistic programmes that aim to strengthen your child's body and mind. They are never too young to be fit, never too small to be strong.
Two Programmes Available:
Mini Spartan - your child will be trained in a small group of children with a high coach-to-student ratio for maximum results.
Team Spartan - where you can team up with your child to train as a team. The quality bonding when you train together with your child is priceless.
Email jaye@themovementfactory.com.sg to enrol. The first 20 sign-ups will receive a limited edition Mini Spartan height chart that marks more than your child's growth but chart his/her fitness goals and achievements as well.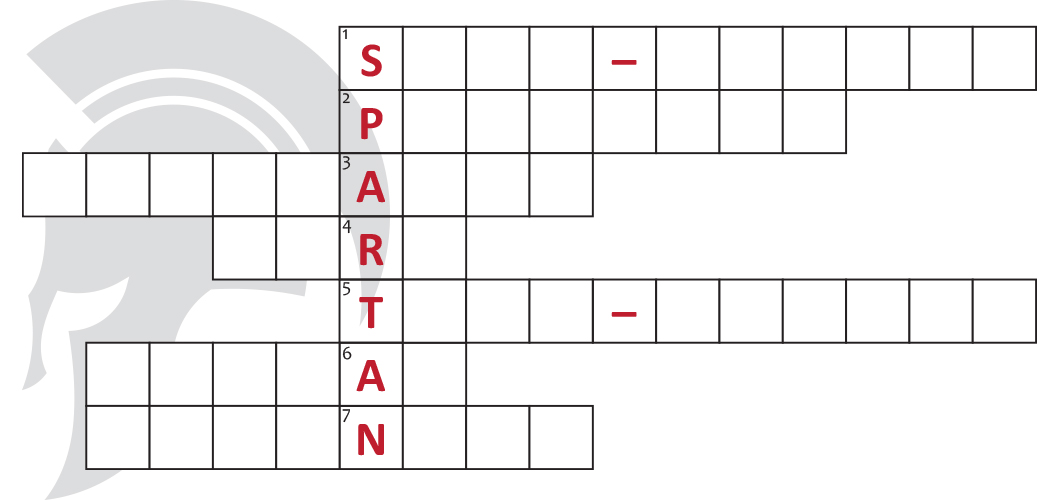 Complete the above puzzle with your child. You can fill up the words but your child must complete it with a sketch of the correct icons for each of your answer. Every completed puzzle entitles you to redeem a free trial session of our programme. 
Here are the clues to complete the puzzle (hint: answers can be found under the "Programme Benefits" section). Don't forget to get your child to draw the correct icon for each answer to complete your puzzle submission. It's a team effort!
1. One of the benefit of our programme is that it will improve your child's s * * * - * * * * * *.
2. As your child progresses in the programme, he develops p * * * * * * * social skills as well.
3. The programme strength your child's * * * * * a * * * over time.
4. It helps your child refine correct * * r * and posture.
5. It nurtures good t * * * - * * * * * *.
6. It builds * * * * a * strength.
7. Your child gets * * * * n * * * over time from the programme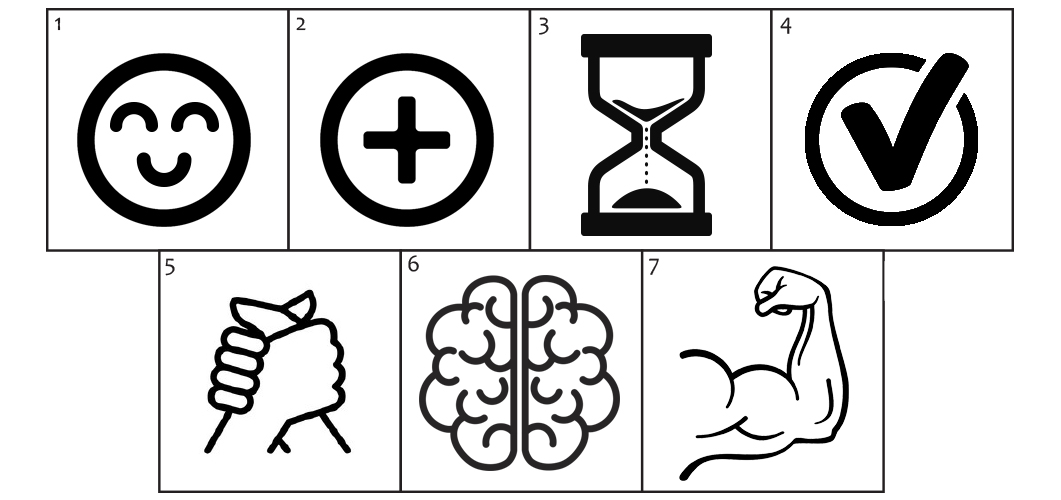 Want your own fitness coach?